Best Products & Services by the Sarasota Safety Surfacing Team

How can you have a safe surface installed on your property? Or maybe in any other space, you are trying to make safe for children or anyone else that will use it. The key lies in knowing what company or professionals can provide you with proper safety surfacing services. Nowadays, DIY ideas are quite common and they apply to surfaces as well since ceramic, concrete, and similar materials or options can be installed with some dedication by property owners themselves, but the results they will obtain are clearly not the same that qualified professionals could provide. What does this have to do with safety surfacing? Everything.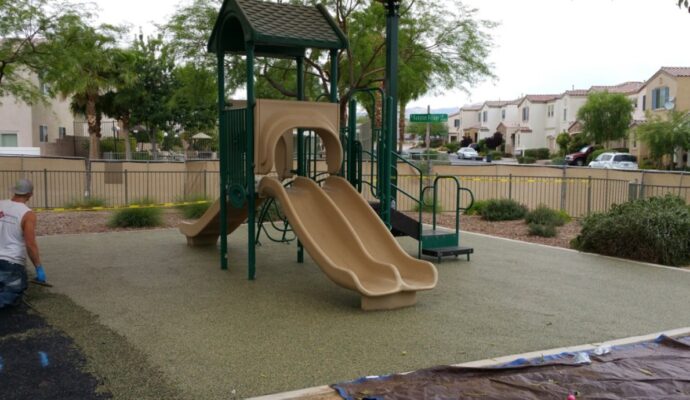 If there is something you must know is that the properties that make the surface safe in the first place rely on how good the materials used are but also on how it is installed. In other words, you must use high-quality materials for the surface in order to guarantee the best outcome, but knowing how to install it will also be crucial to ensure it will offer longevity and durability. Here is when professionals start playing a crucial role because they should be able to handle the installation and even repairs and maintenance when required. However, who should you hire in Sarasota? After all, there are many options available that can make the task a bit more difficult than it should.
Fortunately, our team at Sarasota Safety Surfacing is available and you will not have to look for professionals when you have us right here for you. We are capable of not only handling installations but also any other need and problem you have with surfaces of this type. That being said, our services are not only available in this city but throughout the state and country which makes us a great option that you have near you no matter your location.
But what about the services? Do we truly have all the solutions for your safety-surfacing problems and needs? Absolutely and we are very confident about the 8 services in our company:
To request any of our services at Sarasota Safety Surfacing, you only need to call or email us. Visits are also welcomed by following the right sanitary measures and you can request a quote by filling the form on our website.
Below is our list of additional services: