Best EPDM Rubber Installation Services in Sarasota, FL

Surfaces you see installed in playgrounds, schools, or similar areas to provide safety, are not only used for those specific spaces. Instead, some of them can be used for roofing, vehicles, and other existing surfaces that require some shock absorption properties. But can all of them be used for this? Not quite, but EPDM rubber is definitely one of them. Among all the rubber surfaces available and when compared to others made with different materials, EPDM rubber is not only the most long-lasting but also flexible. You get a surface that is able to adapt to any area and you will not have to worry about how long it will last since it can offer over 40 years of use.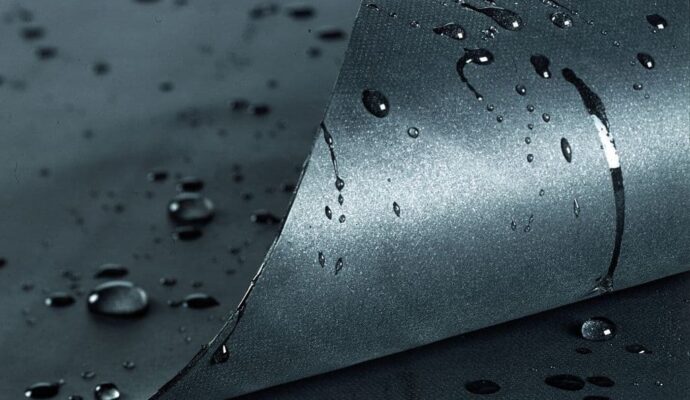 But if it lasts for so long and, overall, is good, why would people choose other surfaces? Because everything depends on preferences, designs, patterns, and the shock absorption properties required for space. However, it is true this rubber surface can go well anywhere and you will it quite useful due to the rest of its properties:
It has non-slip characteristics.

Absorbs noise better than other surfaces.

It can resist temperature changes.

Performs well in any space or area.
If we have to mention one problem so far, it is probably that the surface does not have way too many options when it comes to colors and designs you can choose from. You will have diversity, but not as much as other surfaces like bonded rubber or rubber tiles when it comes to colors available.

Also, the shock absorption and non-slip properties are amazing, but Poured-In-Place rubber keeps winning a bit for the first aspect and you might want to consider it over EPDM in certain situations.
How can you know when this surfacing option is the best you can choose? When being properly informed about how well it works and what it will offer in your situation and project in specific. At Sarasota Safety Surfacing, we can assist you with this task and make sure that when you choose this rubber option, you will be satisfied with the results afterward.
Our role is not only to advise you and provide recommendations but also the materials and handle the installation of the surface to guarantee everything is smooth and your new acquisition will last for all the years it should and offer the safety you are looking for. That being said, we want to make sure you are aware of all the factors involved in choosing EPDM rubber as your main surface and why professionals are required for this task instead of going for DIY ideas that could end up being a waste of time and resources.
Factors to consider before installing EPDM rubber
---
To being with, it is not a surface in specific but rather a type of rubber that is considered to be synthetic. However, the material is used to manufacture a specific surface for installation and it is the reason why it can be used in other situations and not only for flooring or roofing. Now, overall, the surface in specific performs quite well in any space and area, so you will find it hard to have factors that truly influence or are a problem for the surface. Therefore, what can be a problem for you when trying to choose it?
For safety surfaces in general, the temperature changes and climate in the area are the main issues most of the time. However, as we previously mentioned, this one performs well with all temperature changes and this includes weather and any type of climate. What you need to consider the most are rather your needs and preferences when choosing the surface. Try to ask yourself these questions and you will discover the factors that influence YOUR case:
What is the level of shock absorption needed for space?

How big or small is your space where the surface will be installed?

What design, color pattern, or appearance is the most appealing for the final result?

Do you find other safety surfacing options to be more suitable or just the same?
When you leave aside the fact that it can last for 4 decades and its flexibility, you notice the rest of the characteristics are very similar to other safety surfaces. Therefore, you truly have other options. However, if you are looking for a surface that meets the requirements below, you should definitely go for it:
Flexible and long-lasting—as we already know.

A surface with non-slip properties.

Noise absorption.

Low maintenance required.

Very few repairs over the years.

It can resist temperature changes, cold weather, or hot ones as well.

Provide support for high-impact activities or actions that take place.
How to Install EPDM Rubber
---
If you are interested in the surface and made a decision about having it for your space, remember we are here to assist you. The quality of the final result and how safe the surface, depends a lot on the materials used, and this rubber option is quite at the top when it comes to quality. However, the installation also influences how long the surface will last and its performance over the years. In other words, you can have great materials but with very poor installation, they will not last for too long.
At Sarasota Safety Surfacing, we make sure to provide the materials which already have included the installation of the surface and you can rest assured that our team of professionals is well-trained, qualified, and experienced in this field to provide the best final result. We have been working with this option for a very long time and although it tends to be the most expensive in the market—or more like one of them—, we have made sure to keep it affordable so anyone who needs it is able to choose it instead of having to quit and choose another option. Rely on us and let our professionals know where and when you need them to start the installation or provide any other service for the surface.
Below is our list of additional services: