Sarasota's Best Bonded Rubber Mulch Installation Services

Having a safe but also stunning surface for your space is something that not many people consider possible. However, it is all about choosing the right option and making sure that the person or people who install it know how to do it properly. Now, can we give you any recommendations? Look out for bonded rubber mulch the most. This rubber surface definitely offers a stunning look while still providing great shock absorption properties for you to install in any space or area, be it indoors or outdoors, but we believe you will find it more suitable when you use it for outdoor spaces. With this in mind, is there something you must know about bonded rubber mulch before making the decision to install it?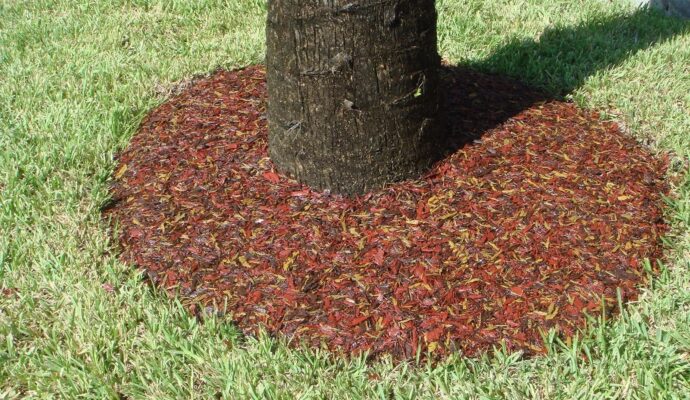 Overall, it is a good idea to be well informed when it comes to making such an important decision. After all, it is not about the looks like most surfaces you would install at home and without thinking about safety. In this case, you have to make sure the surface will provide the main benefit and keep your space safe for children and anyone who uses it or performs an activity. Therefore, it is a great idea to know the basics about the surface instead of only one or a few details but, how can you get to know about it? Is it as simple as doing quick research?
The issue with reading and learning about safety surfacing overall is that every professional or article says something different and you reach a point where you are uncertain about what information is the reliable one. Fortunately, our team at Sarasota Safety Surfacing is available to provide you all the information before you decide to install the surface and if you end up loving it and finding it the suitable one, we will take care of providing the materials and handling the installation.

In other words, we are here for everything you need and before anything else, we want to start by making sure you start knowing the basics here and now.
Where can bonded rubber mulch be installed?
---
As we previously mentioned, you will be able to use it for indoor or outdoor spaces but the latest option will end up being more suitable due to the design and specific appearance you obtain with it. The surface imitates traditional wood mulch and its loose appearance that many people love. If you think about this, you will usually think that it is not a great option for indoor spaces when it comes to design—unless you do not mind and have certain preferences and ideas in mind. Now, is it quite similar to wood mulch? 99% of the design will look exactly the same but something that makes the difference indeed is that the pieces will stick together most of the time, not like actual wood mulch.
What does this mean? That it imitates it properly but thanks to the composition of the surface and how it is installed you get the pieces that usually get into people's eyes to stick together. For the appearance of the surface, this may not be the best for some people. However, when you think about the benefits you get like more shock absorption properties and a long-lasting design, you wouldn't mind the final result being a bit different. After all, it is not wood mulch either.
That being said, it takes us to mention a few spaces or places where most people install the surface:
Playgrounds.

City parks.

Schools.

Pathways.

Public spaces.

Patios and yards.
Factors to consider when choosing bonded rubber mulch
---
Not all surfaces are perfect no matter space, and this one has proven to have some limitations so far. However, as we mentioned, we believe it is a matter of preferences and needs as well, so you should not feel limited to what you can do with it or not. But while keeping this in mind, remember that for safety surfacing options, certain factors are involved in their performance, durability, and longevity, and bonded rubber mulch is not the exception.
If you want to get the best out of the surface you are installing, make sure you are doing it under the best possible condition or take measures based on what varies or could affect the surface. To do this, it is crucial to know and understand the factors that should be considered when choosing your surface overall:
The temperature changes and climate in the area or city.

Shock absorption level required for space and activities to be performed in it.

Your preferences in design and appearance.

If you have the budget to invest in the desired surface.
When you translate this to the rubber surface we have been discussing so far, you will have to look out for places where temperature changes are common, a high level of absorption level is required—although it provides a very good one—, and if you truly want the wood mulch appearance and loose design. Overall, this surface performs quite well in Sarasota and any space you would consider for it to be installed.
But we always suggest our clients look at other options to finally determine if this is the best one or, if they already have a heart with it, then just go for it. At Sarasota Safety Surfacing, we will be happy to provide you with all the services and assistance required for this surface to be installed in your space and if you need any other solution like repairs, replacement, or even maintenance, make sure to rely on us as well. Our professionals are qualified and experienced to guarantee that the quality of your surface will not disappoint and keep in mind we only use high-quality materials for the manufacturing of each surfacing option offered in our company. Do not hesitate and let our team help you if you are in Sarasota, any other city in Florida, or even a state in the United States.
Below is our list of additional services: